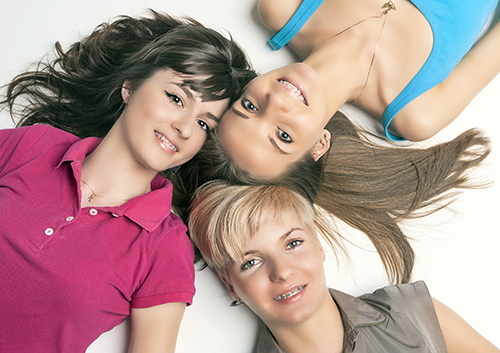 Orthodontics researchers continue to innovate and develop the best ways to improve patients' smiles. The latest generation of orthodontics includes Damon Smile, an advanced form of braces that improve upon the metal brackets of earlier generations. Talking to Dr. McSweeney can help you decide if Damon Smile braces are appropriate for your orthodontic needs.
What are Damon Smile braces?
Traditional braces require a series of brackets to be bonded to each tooth. Then, a thin metal wire connects the brackets. These wires are immovable and are firmly connected to the brackets. With Damon Smile, a special "invisible" bracket is placed on the teeth. Unlike with traditional braces, wires pass through these brackets but can slide within the bracket. This reduces friction and may result in a more comfortable process than traditional braces.
Aesthetic Considerations
Both teens and adults often hate the look of traditional braces, with their clunky metal brackets and wires. Additionally, rubber bands may need to be worn to hold brackets closed. With Damon Smile braces, none of these concerns apply. The brackets are clear and no rubber bands are needed, meaning that few people will notice your orthodontics unless they look closely.
Differences in Cost
Traditional braces tend to be the most cost effective orthodontic option available. Because of their specialized equipment, Damon Smile braces do cost more than traditional alternatives. It's worth checking with your insurance company to determine whether both types of orthodontics are covered.
Length of Treatment
Another benefit of Damon Smile braces is a decreased length of treatment. Compared to traditional braces, individuals who opt for Damon Smile braces typically experience significantly lower treatment time. Particularly for those with complex orthodontic problems, shaving even a few months off of treatment may be worth it.
Less Irritation of Gums
Some people report that they experience sores or gum pain after implementation of traditional braces. Damon Smile braces are specially formed to be smooth and less invasive. This may result in diminished pain and a lower rate of gum problems. The differences are particularly noticeable in the first weeks of treatment.
To find out if Damon Smile braces can meet your smile needs, contact our Plattsburgh office and schedule an appointment!