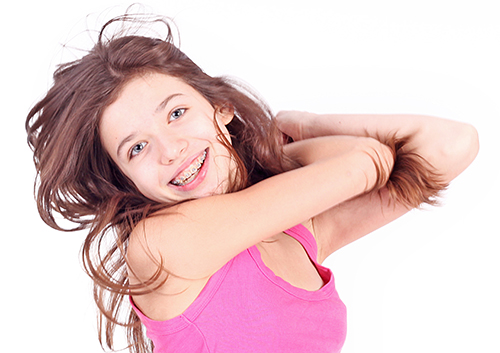 After you complete your orthodontic treatment at our Plattsburgh office and have your Damon Smile braces removed, you will most likely be given a retainer to wear by Dr. McSweeney. Retainers will help protect all of the time and money that you've invested into your newly aligned teeth, by keeping them in place for many years to come. You will have the self-confidence to smile proudly and know that you have had the best possible treatment.
Permanent Retainers
Many orthodontists prefer to place a permanent bonded retainer behind your front teeth, either on the top or bottom or sometimes both. These are preferred due to the fact that they can be placed on your teeth and forgot about. There is no need to keep track of it, or worry about losing or cleaning it. They are the simplest to deal with long term, and they last can last for many years.
Removable Retainers
Many people do prefer removable retainers but there is a bit more maintenance that you need to be aware of if you choose to go this route.
You must remove your retainer while you eat and drink.
You must remember to wear as your orthodontist advised; most patients wear them all night.
Remove when brushing your teeth and also brush the retainer.
Retainers can break, so be careful with them.
In order to know what is the best method of caring for your smile after your Damon Smile braces are removed you should speak to Dr. McSweeney. You definitely want to protect your investment and smile!