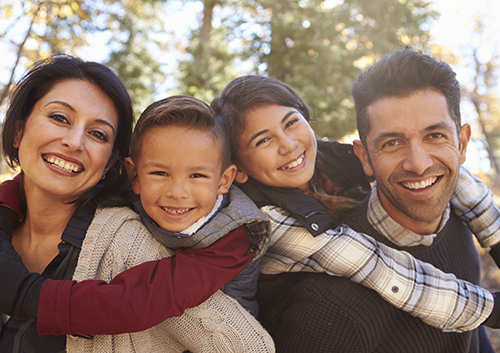 Orthodontists like Dr. McSweeney recommend a first orthodontic visit and evaluation for your child around the age of seven. We will evaluate your child's jaw and facial development and make sure that there is enough room in the mouth for the permanent teeth when they arrive. One of the recommendations we might make for early treatment is the use of a palatal expander. If you are unfamiliar with this device, let's take a closer look at why it's necessary and what exactly it does.
Why do we recommend the palatal expander?
There are two dental arches, composed of the upper and the lower teeth, in your child's mouth. This arch-shaped design is meant to accommodate all the permanent teeth. Further, when the upper and lower teeth meet, they should result in a healthy occlusion, or bite.
Sometimes, the upper dental arch is simply too small to accommodate all of your child's permanent teeth, leading to crowding, extractions, and impacted teeth. Also, a too-narrow arch can result in a crossbite, where some of the upper teeth bite inside the lower ones. An improper bite can lead to problems such as TMJ (temporomandibular joint) disorder, improper wear and stress on teeth, certain speech difficulties, and other potential complications. The palatal expander was designed to prevent these problems from occurring.
What is a palatal expander and how does it work?
The expander itself is a device that increases the size of the upper dental arch. Before your child's bones are finished growing, the space between the two bones of the upper palate is filled with cartilage. This tissue is flexible when children are young, but gradually fuses solidly into place by the time they are finished growing (usually in the early to mid-teens). If the arch can be widened to accommodate the emerging permanent teeth, or to reduce malocclusions, this improvement can also affect the need for, and length of, future dental work.
There are several types of expanders available at our Plattsburgh office. These are custom-made appliances, commonly attached between the upper teeth on each side of the jaw. The two halves of the device are connected with a screw-type mechanism that can be adjusted to widen the upper palate and dental arch with gentle pressure. This is a gradual process, with small adjustments usually made once or twice a day to slowly move the bones further apart. As weeks go by, you will notice a successful change in the spacing of the teeth. Your child might even develop a gap in the front teeth, which is normal and will generally close on its own.
If you would like more detailed information, talk to Dr. McSweeney about the palate expander. We can tell you what to expect from this treatment if we think it is best for your child's unique needs, and how to make it as easy as possible for your child. Our goal is to provide your child with the healthiest teeth and bite possible, always making use of treatments that are both gentle and effective.